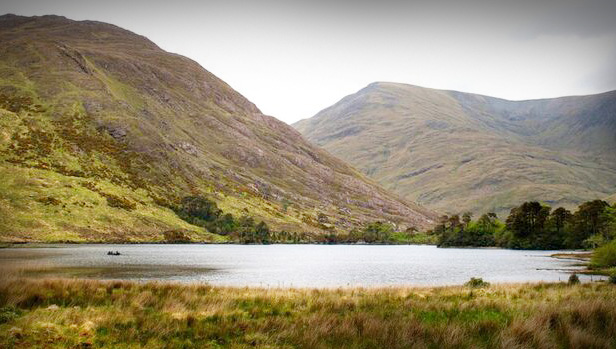 WHY COME FISHING IN IRELAND?
There are things you dream about when planning a fishing holiday: the chance of great sport a beautiful natural environment somewhere to stay that offers the finest advice, accommodation, food and facilities.
---
THE CATCHES
For centuries, Ireland has offered the mightiest of sport to the visiting angler. A browse through the catch record books of the houses on this website is enough to quicken the heartbeat of any angler in search of a memorable holiday experience.
---
THE ENVIRONMENT
Without the scourge of industrial pollution, fishing in Ireland means clean, fresh air and gleaming, crystal water, as your concentration is disturbed only by a passing kingfisher, fox or another of nature's own observers. Unlike in Scotland, you also have the freedom to enjoy Sunday fishing.
---
THE LOCATION
Located on the unspoilt western edge of Europe, Ireland receives prolific runs of the much prized Atlantic salmon, and our marvelous variety of lakes, rivers and streams also offer every test to the skill and ingenuity of the trout angler.
---
THE WELCOME
And, as you struggle out of your waders at the close of the day, it is nice to know that you can look forward to an evening among your own, in an atmosphere that is relaxed, friendly and welcoming.
---
THE VARIETY
Each of the Great Fishing Houses of Ireland has access to superb fishing. Some offer private, exclusive waters, while others are located on the great free lakes of Ireland. Some restrict fishing to fly only while others permit a variety of methods. Good fishing requires the right conditions, but if nature is not being kind, you will find our atmosphere, warmth and cuisine more than compensate.
---
GREAT FISHING EXPERTISE
All houses cater specifically (and sometimes exclusively) for anglers. Expert advice is readily at hand from people who really know their waters. Benefit from the expertise of local ghillies, as they help make your holiday more enjoyable and more productive.
---
THE REWARDS
In The Great Fishing Houses of Ireland the air of relaxation, the standard of cuisine and the quality of the company all combine to make a most pleasant end to the day. Rod rooms, drying rooms, freezers and even smokeries make sure both your tackle and your catch are treated with the care they deserve.